WHO is
PYO EUNJI?

Birthday

August 11th
Height

158cm
Blood Type

A
Zodiac Sign

Leo
Favorite Color

Pink
Favorite Emoji

💋🍎🥰💕
Favorite Japanese Food

Sushi and Takoyaki
Favorite Part of Body

Ear
Hobby

Fashion, Beauty, Cosplay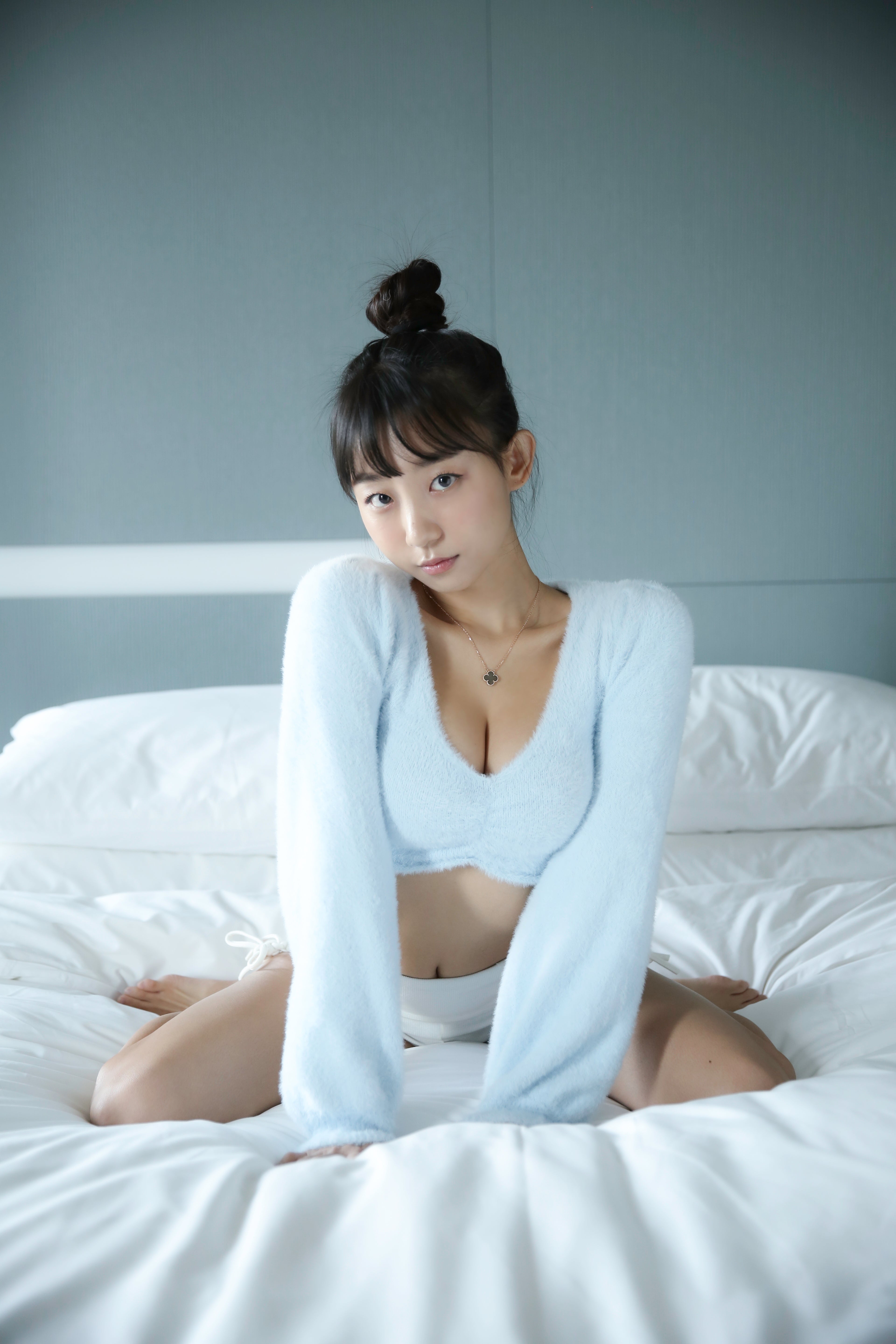 ABOUT
---
Pyo Eunji is a model and a YouTuber from South Korea.
With her cute face and sexy beauty body, she is a hot topic who is enthusiastic about many fans all over the world, not only in South Korea but also on Social Media.
In South Korea, she has appeared in TV drama series and commercials as an actress, She has 1.16 million Instagram followers, and has 1.61 million YouTube channel subscribers (and 300,000 of whom are Japanese), which numbers prove its popularity.
In a year of 2022, her dream of modeling and acting in Japanese will begin.
* Info update as of Jan 11th, 2022
BIOGRAPHY
---
DJ & Performance
2018.6 Club Chungdam Maid "Beauty & Style LAND" Main DJ Performance
2018.7 Maxim "Redzone" Pool Party Djing
2018.12 Hyatt Hotel Club"JJ Mahoney" Main Stage Djing
2019.1 "Sassy Macau" Club Legend Main Stage Djing
2019.7 Tokyo Makuhari park"Water Run" Djing
2019.8 "Cross Culture Asia Camp" In Jeju
CF & Viral Advertising
2016.12 "BALCK MONSTER" Viral Advertising
2017.2 "PHOENIX HOTELS & RESORTS"TVCM
2017.4 "CJ Coconut Oil" Viral Advertising
2017.6 "Dingo"Salad cafe Gangnam Edition
2017.10 "Shinhan Card" TVCM
2017.11 "DONGKOOK Pharmaceuticals Oramedy Ointment" Viral Advertising
2020.1 "WIPPY" Promotional Video
2020.2 "Bigolive" Promotional Video
TV Drama & VR Appearance
2016.1 The Heroine Of The 72-Second Web Drama "Banana Actually Season 2"
2016.10 EBS Radio "Sunday Music Travel Pop" 7 Times 2 Copies
2017.8 "Twen" ICON Actress Pyo Eunji ED. #1, 2
2018.10-2019.01 Naver Cast "T-live Tennis" Main MC
2019.11 "LG U + 5G" Listen To Music / Watch In Movies VR Guided Tour
2020.12 "VRLU" < YOU & Eunji's Story> VR Influencer Pyo Eunji
Music Video
Dumbfoundead-Water M/V Appearance
"Eicciv" -Can We Restart Summer Again? M/V Appearance
Magazine
2016.12 "Leon Magazine" Leongear Modael
2017.2 "Syoff Magazine" Interview
2017.11 "Vogue Korea" Hunter Original Refined Chelsea Boots Model
2018.10 "MAXIM" October Issue Cover Model
2019.10 Hongkong Internet Magazine "Sassy" Main Model
2021.02 "MAXIM" February Issue Cover model
2021.05 Japanese Fashion Web Media "WHO WORE BEST"
2021.12 "MAPS" Magazine Cover Model
Modeling & Photobook
2010.10 "Ecarat" model
2016.3 "Rotta Weather" Model
2016.8 "Epicase" Solo Photo Book "Bikini"
2016.8 "FILA" Underwear Model
2016.8 "Desqured" Underwear Model
2016.8 "Ducobi" Model
2016.11 Solo Photo Book "OKINAWA BUNNY"
2016.12 "Rotta Calendar 2017" Model
2016.12 "G-base"Collaboration Promotion Model
2017.3 "A.by Bom" Hair Model
2017.5 "W.UNION" Model
2018.7 Makestar DJ Henney 1st (Love In Summer) Limited Edition Photobook
2019.12 "shopfanpick" Pyo Eunji 2020 Calendar
2020.6 "mogrami" Underwear model
2020.7 "Eunji" Solo Photo Book
2020.7 "FreeBoo" Underwear Model
2020.8 "afrimo" Public Relations Model
2020.11 "Eunji Home & Fall" Single Gravure
2021.1 "FreeBoo" Underwear Model
2021.5 "Amasia" Collaboration Album Event Studio AM Single Gravure
2021.7 "Bikini & Private" Single Gravure
2021.8 NEXON "Sudden Attack" Character Model
Sound Source
2018.7 Album (Love In Summer) Tropical House "Melt Away"
2021.5 Album "Amasia" Dance "Amasia" Release